Category: Krill
Antarctica In An Icebox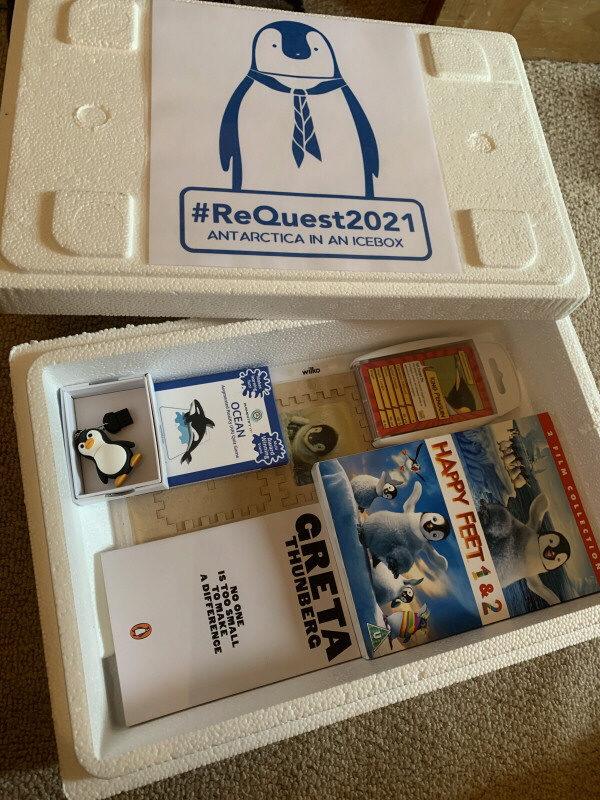 A box of fun and educational resources about climate change, environment, wildlife & heritage.
Welcome to Antarctica In An Icebox! These packs of resources will be used to launch a programme of activities in Scout Districts based upon all the amazing lessons to be learned about peace, environment and heritage from the continent of Antarctica.
Each box contains:-
Antarctica Flag
Antarctic Explorer Map
Penguin Moulds for Making Ice Cubes / Chocolate
Greta Thornberg's Book – "No one too small"
Penguin Chick "Piggy Bank"
Ocean Augmented Reality Cards
Happy Feet 1&2 DVDs
Shackleton: The Boss. Children's Book.
Into The Frozen South Book – James Marr
Shackleton: The Voyage of the James Caird Graphic Novel
ReQuest2021 Antarctica Top Trumps
16Gb Penguin USB stick – packed full of electronic resources!
Penguin USB Stick
Packed full of fun and educational resources about Antarctica, Polar Wildlife and Heritage – videos, activities, books.
AVAILABLE ON EBAY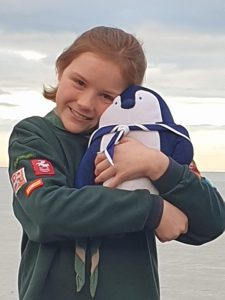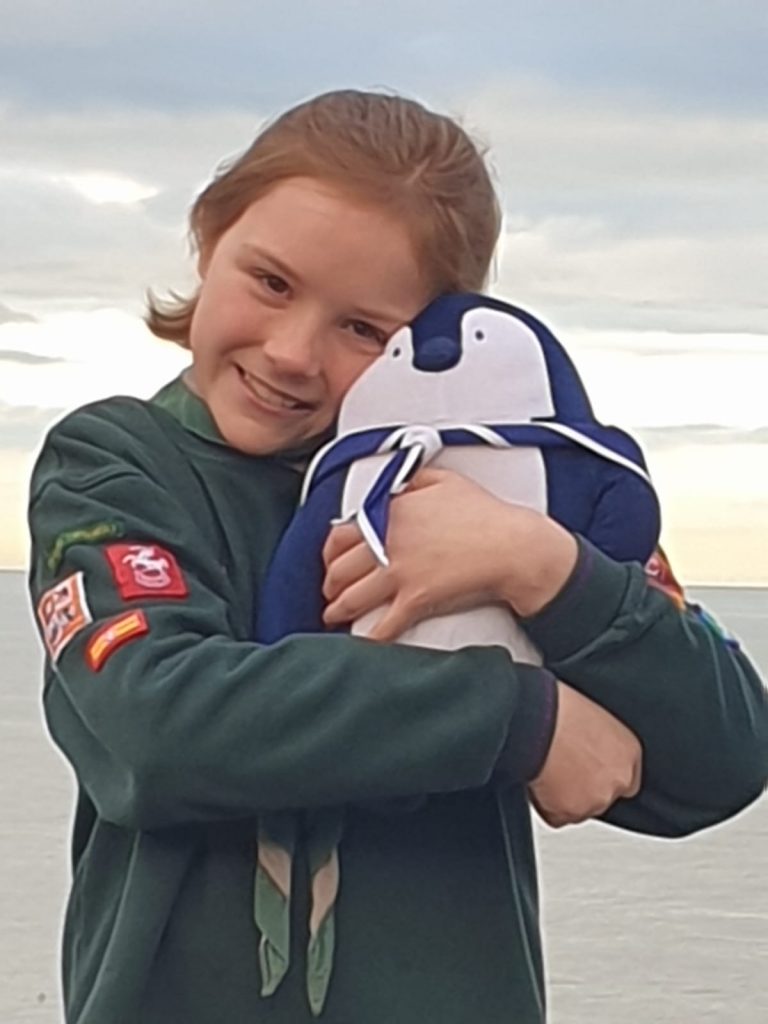 ReQuest2021 Podcast Ep. 16
Podcast: Play in new window | Download
Subscribe: RSS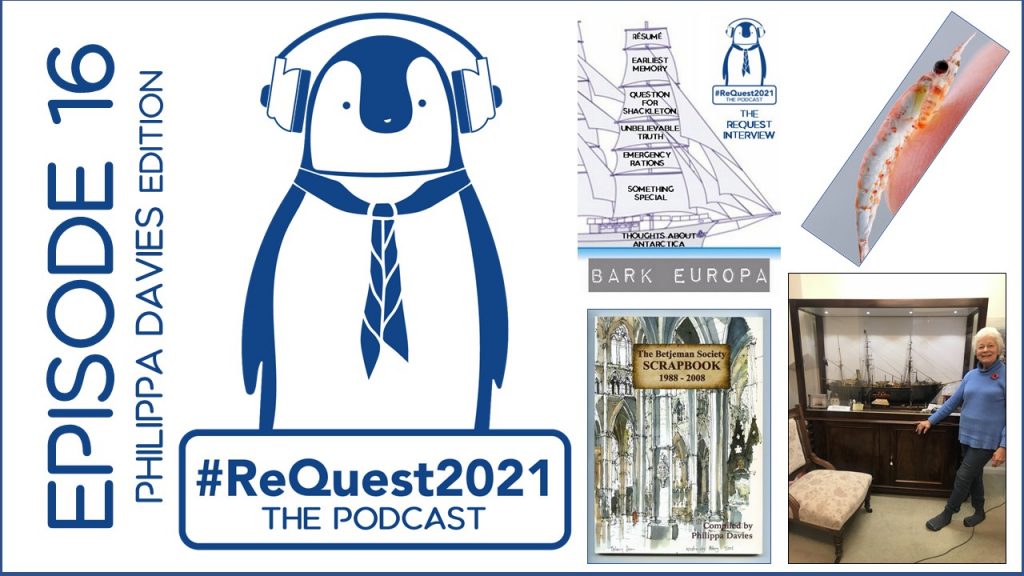 EPISODE 16 – Mon 1st Feb 2021 – An update on our fundraising efforts, the story of Alan the eleven-year-old Antarctic Krill and the ReQuest interview with Philippa Davies, who hosts the Canterbury-based annual Antarctica enthusiasts' event – Cantarctica and is also the founder of the Betjeman Society.
Some follow up thoughts from Philippa received after recording for the podcast…
"For variety you are welcome to swap my ginger biscuits for mint imperials. I never have travelled without them and have a tin full in my car. My grandchildren call them magic mints."
"Another fascinating link is that Louisa Young, Kathleen Scott's daughter by her second marriage is a goddaughter of Betjeman. So, Betjeman and Scott link."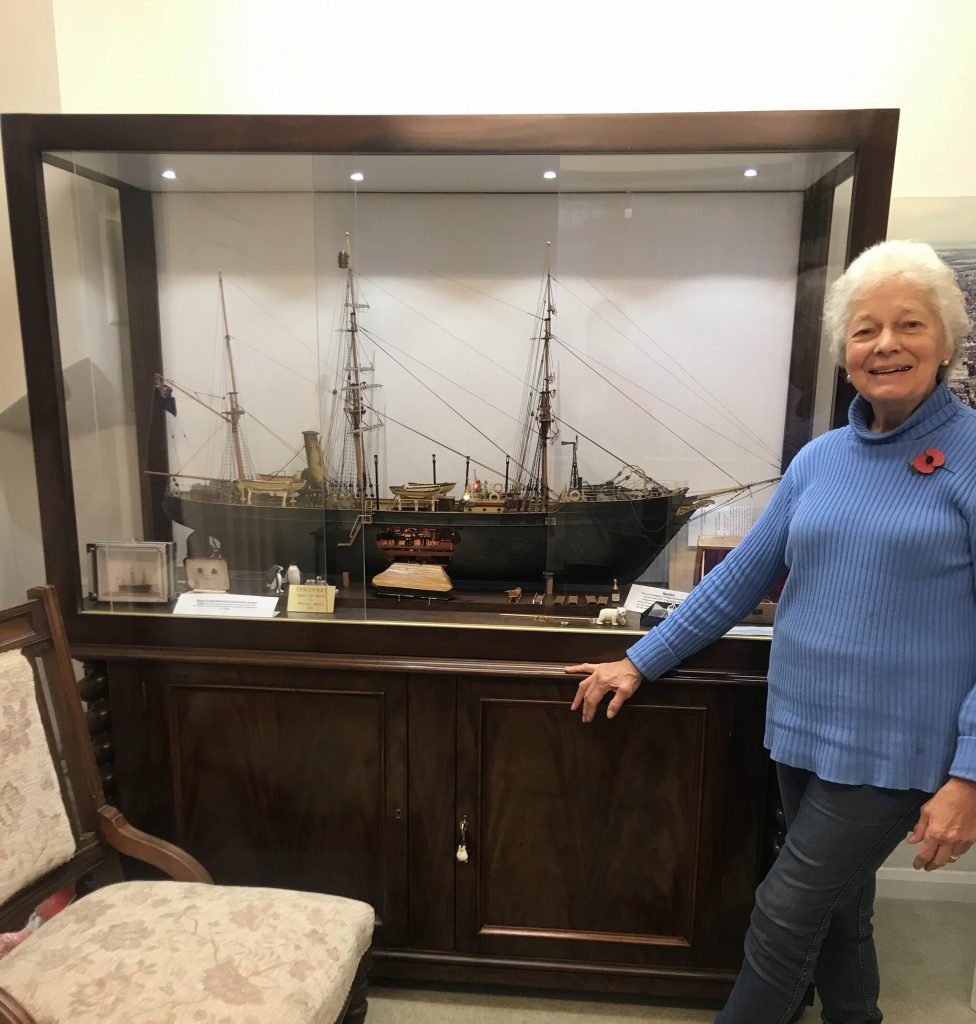 Scale model of Scott's Discovery
The ReQuest2021 podcast is documenting the Kent Scouts #ReQuest2021 Research Project all the way to Antarctica and back again! Interviews, Scouting historical links, events and research project work recorded along the way. Part of Alan Noake's Antarctic Soundscapes project.
Show Notes
Alan the eleven-year-old Antarctic Krill
https://humannatureprojects.org/blog/species-spotlight-antarctic-krill
The Curious Life of Krill by Stephen Nichol
https://islandpress.org/books/curious-life-krill
The Betjeman Society Website:
www.betjemansociety.com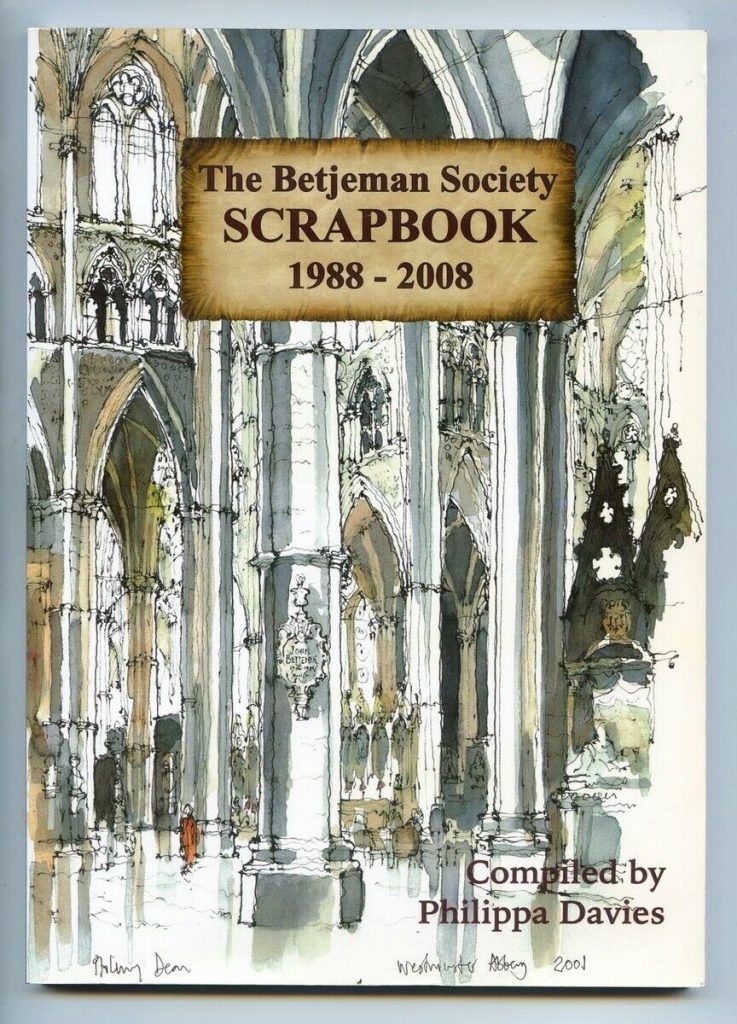 "The Betjeman Society Scrapbook" by Philippa Davies
https://www.amazon.co.uk/Betjeman-Society-Scrapbook-1988-2008/dp/0955999715
Lots of Different Ways to Follow and Support The Project including our penguin badges, Antarctic Top Trumps and other merchandise…
www.fundraisingladder.co.uk/ReQuest2021