GROUP T.A.S.K. PROJECT
THE ANTARCTICA SCOUT KRILL PROJECT (T.A.S.K)
WE WOULD LIKE TO INITIATE SOME KIND OF ONGOING SCOUTING BASED RESEARCH PROJECT TO CONTINUE MARR'S LEGACY AND HIGHLIGHT THE IMPORTANCE OF KRILL TO THE ANTARCTIC FOOD CHAIN AND ECOSYSTEM. PLUS GROWING A FUND TO ASSIST SCOUTS TO VISIT ANTARCTICA IN THE FUTURE FOR RESEARCH PURPOSES.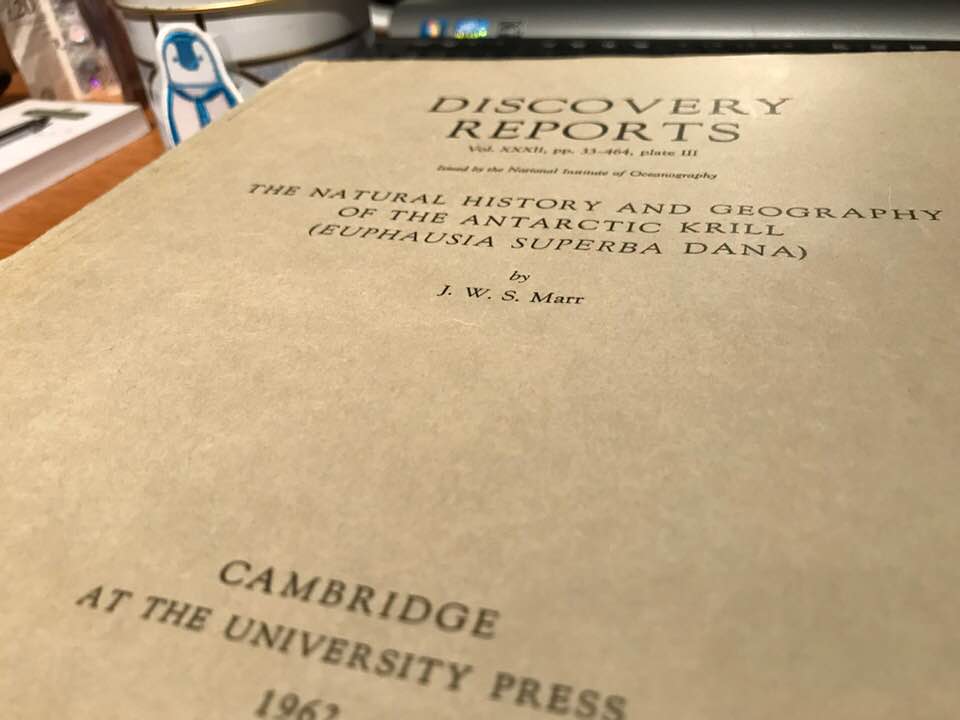 AS A JOINT TEAM PROJECT IT IS ALSO PROPOSED THAT WE FOLLOW IN THE FOOTSTEPS OF SCOUT MARR WHO LATER WENT ON TO PRODUCE
"THE NATURAL HISTORY AND GEOGRAPHY OF THE ANTARCTIC KRILL (1962)" DISCOVERY REPORT – CAMBRIDGE UNIVERSITY PRESS.

Project Partner: British Antarctic Survey
FOLLOW THE T.A.S.K. PROJECT AS IT DEVELOPS ON THE T.A.S.K FACEBOOK GROUP: https://www.facebook.com/groups/404884260439993
DONATE TO THE TASK PROJECT VIA: http://uk.virginmoneygiving.com/fund/task
THANKS FOR SUPPORTING FUTURE GENERATIONS OF SCOUTS TO PARTICIPATE IN POLAR RESEARCH!