SHACKLETON THE PENGUIN'S GLOBAL TOUR FOR WORLD PENGUIN DAY…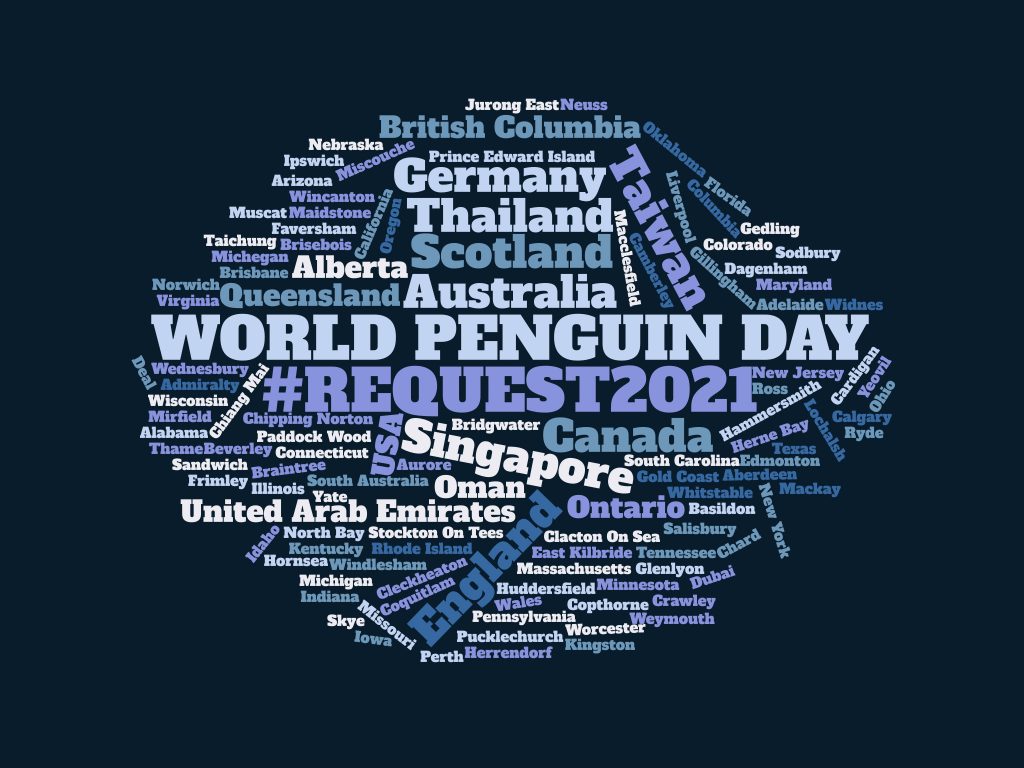 SHACKLETON THE PENGUIN IS TRAVELLING THE GLOBE FAR AND WIDE TO CELEBRATE WORLD PENGUIN DAY 25TH APRIL 2020 AND TO RAISE AWARENESS OF THE KENT SCOUTS #REQUEST2021 ANTARCTIC RESEARCH PROJECT…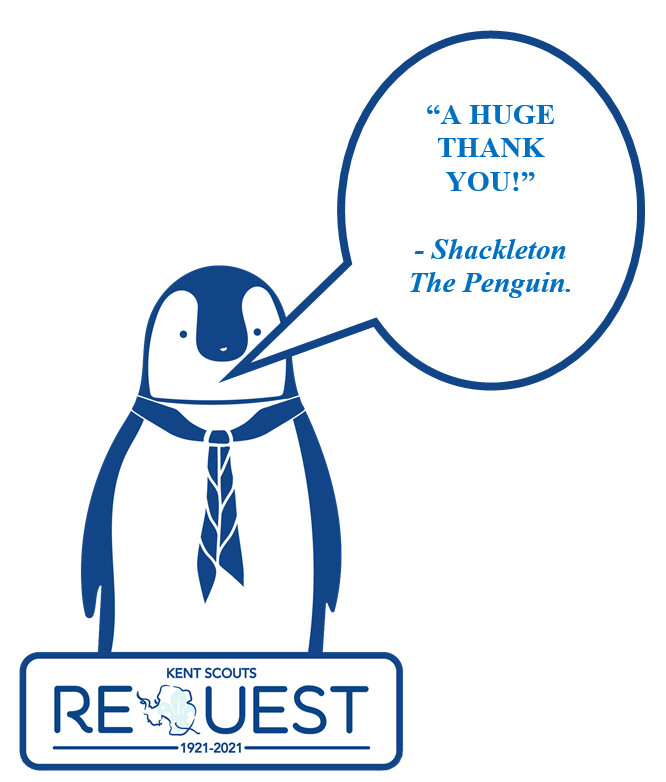 SHACKLETON THE PENGUIN WOULD LIKE TO SAY A HUGE THANK YOU TO EVERYONE WHO HAS HELPED HIM VISIT THE FOLLOWING PLACES SO FAR!
A DOZEN OR SO COUNTRIES, 51 UK DESTINATIONS AND 32 US STATES…!
Sandwich, Kent, UK
Maidstone, Kent, UK
Herne Bay, Kent, UK
Paddock Wood, Kent, UK
Weymouth, Dorset, UK
Windlesham, Surrey, UK
Macclesfield, Cheshire, UK
Deal, Kent, UK
Huddersfield, West Yorkshire, UK
Faversham, Kent, UK
Aberdeen, Scotland, UK
Edmonton North London, UK
Camberley, Surrey, UK
Frimley, Surrey, UK
Clacton on Sea, Essex, UK
Cleckheaton West Yorkshire, UK
Copthorne, West Sussex, UK
Crawley, West Sussex, UK
Thame, Oxfordshire, UK
Chipping Sodbury South Glos, UK
Gillingham, Kent, UK
Chard, Somerset, UK
Gedling, Nottingham, UK
Norwich, Norfolk, UK
Bridgwater, Somerset, UK
Dagenham, Essex, UK
Widnes, Cheshire, UK
Salisbury, Wiltshire, UK
Whitstable, kent, UK
Worcester, Worcestershire, UK
Norwich, Norfolk, UK
Wincanton, Somerset, UK
Stockton on Tees, County Durham, UK
Ipswich, Suffolk, UK
Yate, South Gloucestershire, UK
Pucklechurch, South Gloucestershire, UK
Beverley and Hornsea, East Yorkshire, UK
Yeovil, Somerset, UK
Basildon, Essex, UK
Salisbury Wiltshire, UK
Mirfield, West Yorkshire, UK
Hammersmith, London, UK
Liverpool, Lancashire, UK
Braintree, Essex, UK
Ryde, Isle of Wight, UK
Wednesbury, West Midlands, UK
Cardigan West Wales, UK
East Kilbride, Scotland, UK
Ross Skye and Lochalsh, The Highlands, Scotland, UK
Perth, Scotland, UK
Glenlyon, Perthshire, Scotland, UK
Herrendorf Neuss, Germany
Liverpool, New York, USA
Southfield, Michegan, USA
Kalamazoo, Michegan, USA
Clarksville, Indiana, USA
Grain Valley, Missouri, USA
Mechanicsville, Virginia, USA
Throggs Neck, New York, USA
Grand Rapids, Minnesota, USA
Anderson, South Carolina, USA
Golden, Colorado, USA
Salem, Oregon, USA
Wausau, Wisconsin, USA
Champaign, Illinois, USA
Bethel, Ohio, USA
Jackson, Michigan, USA
Chicago, Illinois, USA
Ashland, Kentucky, USA
Bakersfield, California, USA
Lum, Michigan, USA
Landry, Connecticut, USA
Myrtle Beach, South Carolina, USA
DeKalb, Illinois, USA
Manalapan, New Jersey, USA
Concord, Michigan, USA
Houston, Texas, USA
Peach Bottom, Pennsylvania, USA
Attleboro, Massachusetts, USA
Ashley, Pennsylvania, USA
Yukon, Oklahoma, USA
Cleveland, Tennessee, USA
Tucson, Arizona, USA
Oregon, USA
Milford, New Jersey, USA
Montville, Connecticut, USA
Johnston, Rhode Island, USA
Fairhope, Alabama, USA
Columbus, Ohio, USA
Buffalo, New York, USA
San Diego, California, USA
Grand Marais, Minnesota, USA
Austin, Texas, USA
Hickman Panora, Iowa, USA
Boise, Idaho, USA
Spartanburg, South Carolina, USA
Clyde, Ohio, USA
Hamilton, New Jersey, USA
Carroll, Ohio , USA
Blair, Wisconsin, USA
Beaverton, Oregon, USA
Enola, Pennsylvania, USA
Cheshire, Connecticut, USA
Orlando, Florida, USA
Baltimore, Maryland, USA
Jacksonville, Florida, USA
Orange Park, Florida, USA
Fort Stockton, Texas, USA
Aurora, Colorado, USA
Norfolk, Nebraska, USA
Aurore Brisebois North Bay, Ontario, Canada
Miscouche, Prince Edward Island, Canada
Calgary, Alberta, Canada
Kingston, Ontario, Canada
Coquitlam, British Columbia, Canada
Brisbane, Queensland, Australia
Mackay, Queensland, Australia
Gold Coast, Queensland, Australia
Adelaide, South Australia, Australia
Muscat, Oman
Dubai, UAE
Jurong East, Singapore
Admiralty, Singapore
Chiang Mai, Thailand
Taichung, Taiwan
Falkland Islands
THANK YOU EVERYONE!!!!