Month: January 2021
Antarctic Quest 21 – A Strong Project Partner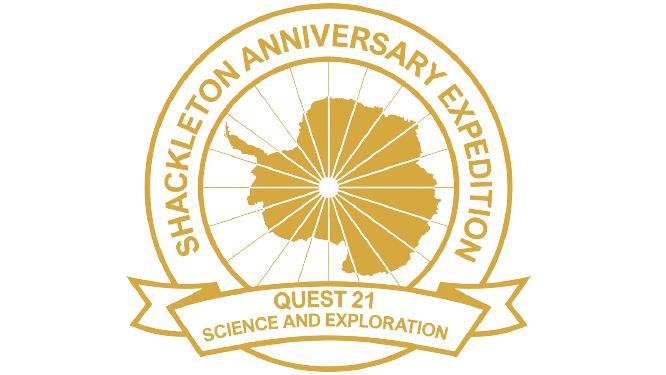 The ReQuest2021 team are delighted to be partnering with another polar project – Antarctic Quest 21 taking place early in 2022. There is certainly a common ethos shared between the two projects. The Antarctic Quest 21 team will kindly be helping some of the ReQuest2021 team capture research data.

The Antarctic Quest 21 expedition is all about highlighting the values and the spirit of the heroic pioneers of Antarctic Exploration and in particular Sir Ernest Shackleton. It is also about undertaking a journey that will allow the team to contribute to the scientific understanding of what is happening in Antarctica and what this means to every one of us. Finally, it is about extending that knowledge to future generations so that they may also be inspired by the science and adventure of what our forebears have done.
Find out more about their project on http://www.antarcticquest21.com
ReQuest2021 Podcast Ep. 15
Podcast: Play in new window | Download
Subscribe: RSS
EPISODE 15 – Fri 1st Jan 2021 – A special New Year's Day extended ReQuest interview with Ann Savours Shirley, historian of polar exploration, both Arctic and Antarctic. She is most widely known for her study of Robert Falcon Scott's ship HMS Discovery. She spoke in amazing detail about her life for almost an hour and a half! As she has had such a fascinating life it has been shared in its entirety as a bit of polar social history.
NOTE: The interview was recorded back in July 2020 and sadly the ReQuest2021 team have since had to postpone any plans to visit Orkney due to Covid.
The ReQuest2021 podcast is documenting the Kent Scouts #ReQuest2021 Research Project all the way to Antarctica and back again! Interviews, Scouting historical links, events and research project work recorded along the way. Part of Alan Noake's Antarctic Soundscapes project.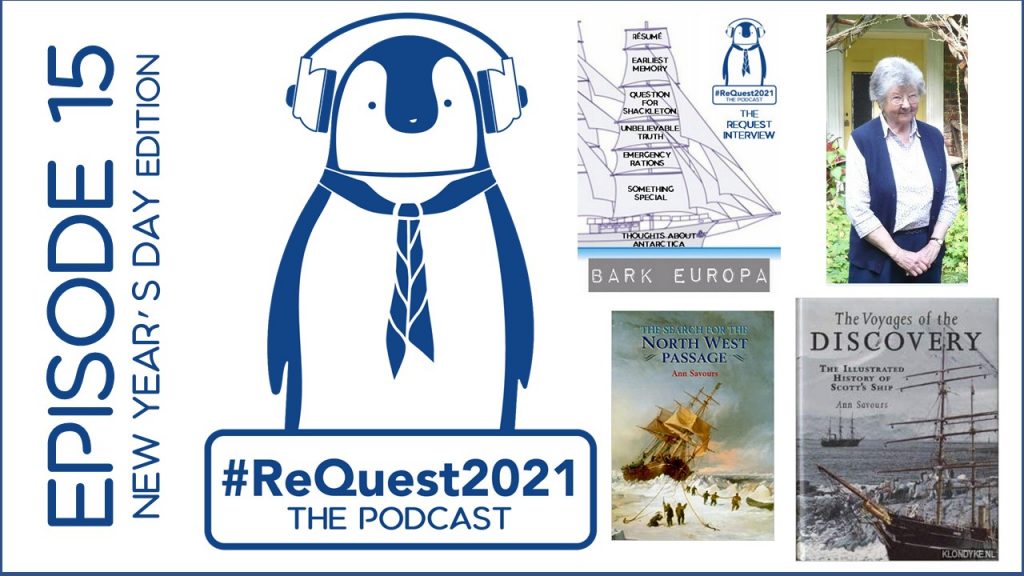 Show Notes
Ann Savours Shirley's Wikipedia Webpage:
https://en.wikipedia.org/wiki/Ann_Savours_Shirley
The John Rae Society
https://www.johnraesociety.com

The Hakluyt Society
https://www.hakluyt.com
The Yamal – a Nuclear Powered Icebreaker
https://www.coolantarctica.com/Antarctica%20fact%20file/ships/Yamal_ice_breaker.php
Macquarie Island, UNESCO World Heritage Site
https://whc.unesco.org/en/list/629/
"The Voyages of the Discovery" – Ann Savours
https://www.amazon.co.uk/The-Voyages-of-the-Discovery/dp/1861781490

"The Search for the North West Passage" – Ann Savours
https://www.amazon.co.uk/Search-North-west-Passage-Ann-Savours/dp/1861760590
Lots of Different Ways to Follow and Support The Project including our penguin badges, Antarctic Top Trumps and other merchandise…
www.fundraisingladder.co.uk/ReQuest2021