Month:
May 2022
ReQuest2021 Podcast Ep.32
Podcast: Play in new window | Download
Subscribe: RSS
EPISODE 32 – Tuesday 10th May 2022 – ANTARCTIC ISOLATION – PART 2

Got so much great content that I am editing that I am hoping to put out more than one episode a month now.

This episode is entitled ANTARCTIC ISOLATION – PART 2 and covers the 6th and 7th January while visiting the Antarctic Peninsula. It includes Deception Island, Krill Sampling and George Climbing the Mast. There is also the REQUEST interview with our fellow passenger – Paul van Hemert – from the Netherlands in the UK, who was also on White Watch with Genevieve, Darcey and I.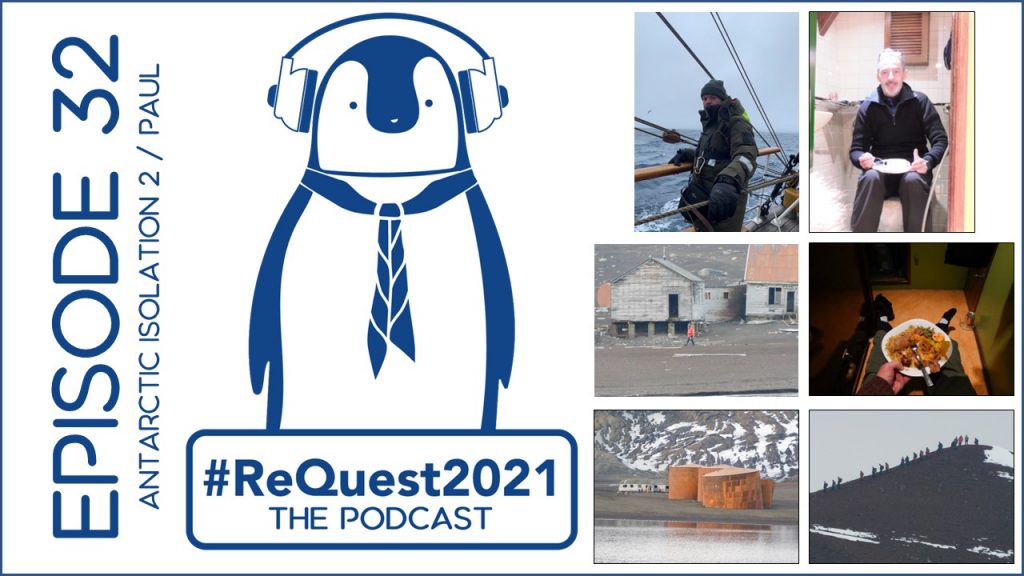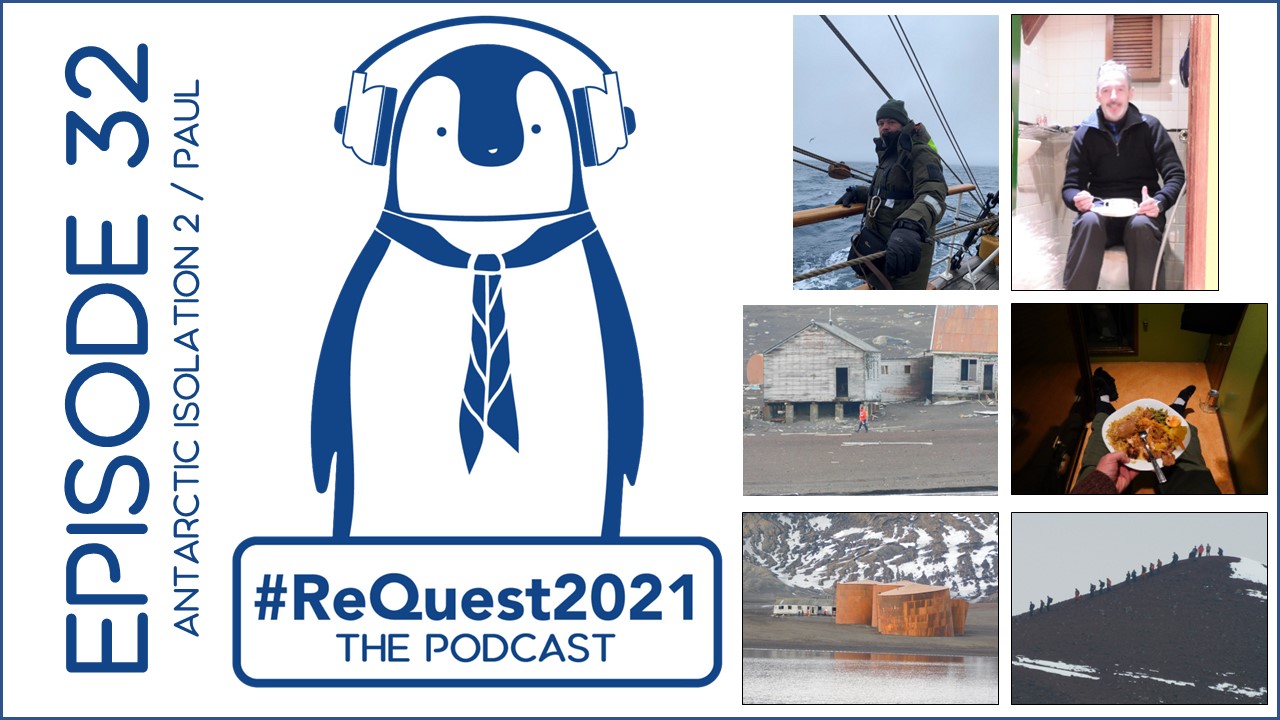 00:00 Theme Music – "Antarctica"
00:45 Welcome Message
01:39 6th January – Heading Up On Deck
04:32 Breaching Whales
05:20 With Axel En Route To Deception Island
06:10 More Whale Spotting En Route To Deception Island
10:59 Meal In Cabin One
14:30 Back Up On Deck – Deception Island
19:48 On Foredeck In The Afternoon – Deception Island
21:39 Abandoned Whaling Stations – Deception Island
24:58 Cabin One – Alex & Alan In The "Big Brother" Household
26:07 7th January – Morning Up On Deck / Nansen Net
37:10 On The Stern Of Europa / TASK Project – Krill Sampling
39:03 Team TASK Project – Krill Sampling
42:33 Afternoon Up On Deck
51:30 Motoring By Icebergs
52:22 Reflecting On The Icebergs
53:35 Review Of The Day
54:31 George Climbing The Mast
59:02 REQUEST interview with Paul van Hemert
1:08:33 Closing Message
1:09:08 Theme Music – "Antarctica"
1:09:53 Introduction To Bonus Material
1:10:07 Bonus Content – Whistling In Whaling Station Drums
1:10:38 END