Kent Scouts Antarctica Project
66
Days
17
Hrs
44
Mins
25
Secs
In the Winter of 2021/22 a select team of Scouts will be sailing on the Bark Europa Tall Ship from South America to Port Lockroy in Antarctica.
Yet the miracle happened. A dream grew into reality. (James Marr)
Mission: The mission for the ReQuest2021 project can be summarised under the three banners of Peace, Environment and Heritage.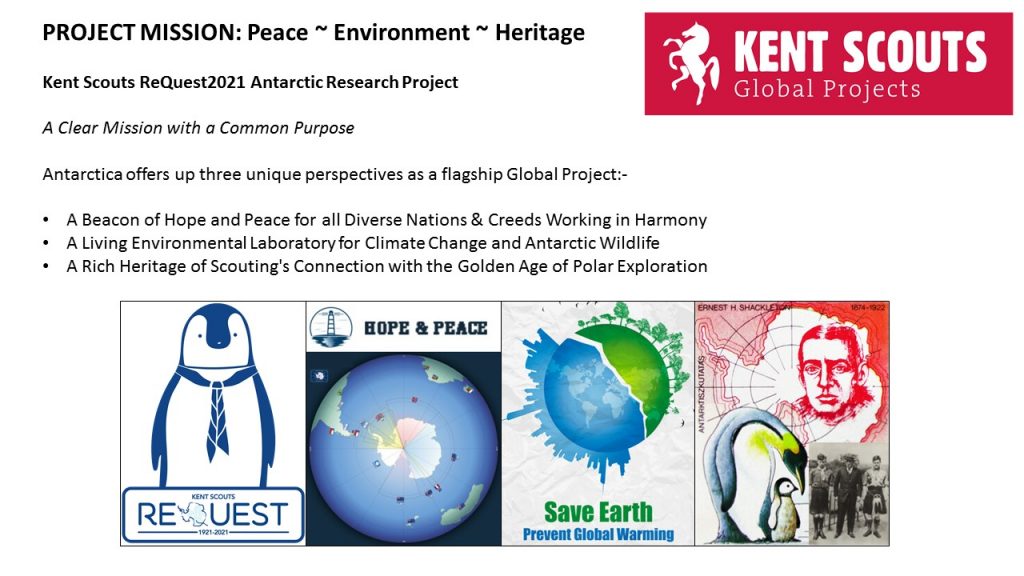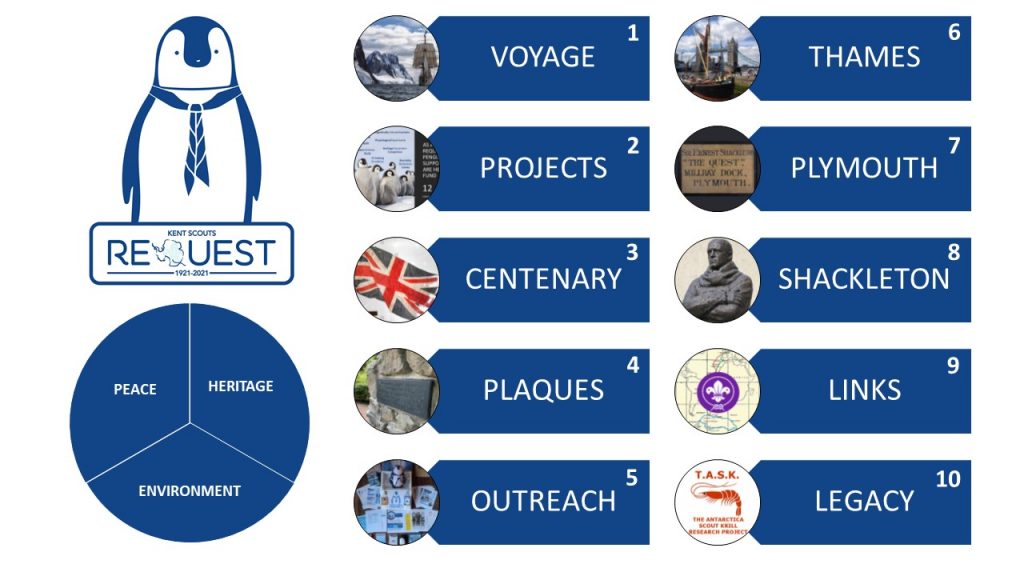 Exactly 100 years after two Scouts sailed on Shackleton's final Quest Expedition the project's objectives will be: –
VOYAGE – Participate as members of the crew on the Bark Europa on a voyage to Antarctica. (Peace, Environment, Heritage)
PROJECTS – Undertake personal projects with each team member presenting their results. (Peace, Environment, Heritage)
CENTENARY – Hold centenary flag ceremonies in both the UK and Antarctica (Heritage)
PLAQUES – Unveil commemorative plaques to Scouts Marr & Mooney in England & Scotland. (Heritage)
OUTREACH – Involve young people in a series of fun and educational outreach activities. (Peace, Environment, Heritage)
THAMES – Host a pre-expedition PR event at Tower Bridge on Friday 17th September 2021. (Heritage)
PLYMOUTH – Participate in the Devon and Cornwall Polar Society centenary event in Plymouth. (Heritage)
SHACKLETON – Celebrate and pay respects to the achievements of Sir Ernest Shackleton. (Peace, Heritage)
LINKS – Build strong links with Scouts in other countries on the original expedition route. (Peace, Heritage)
LEGACY – Leave a lasting Scouting polar research legacy inspired by Scout Marr's work on Krill. (Environment)