SHACKLETON SCOUTS' OWN
WANT TO JOIN IN WITH THE LARGEST SCOUTS' OWN CEREMONY EVER…
Print off the 10 double sided sheets from the PDF
Find 10 scouting friends and hold a ceremony
Publish on YouTube
Use the hashtag #REQUEST2021
Past and Future Planned Dates
Sunday 5th September – Gilwell Scout HQ, by the REQUEST2021 plaque and interpretation board to Scouts Marr & Mooney.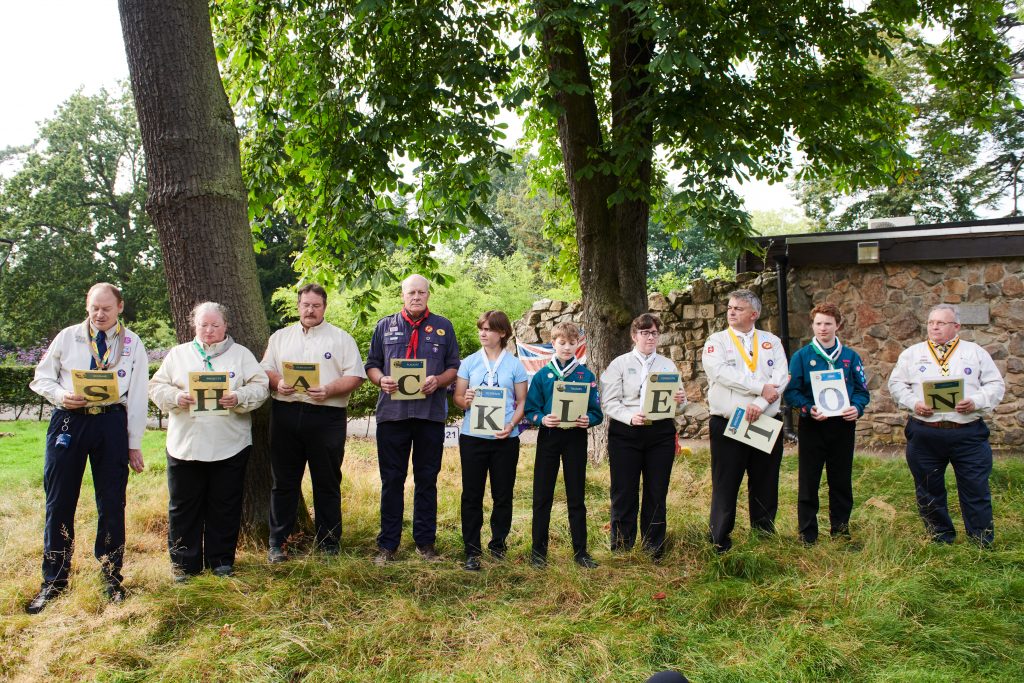 Friday 17th September – St. Katharine Docks, held by the REQUEST2021 team meeting up as a group face to face for the very first time.
Saturday 18th September 6pm – Gravesend, held by the LV21 lightship in St. Andrews Gardens.
Sunday 19th September 6pm – Sheerness, in front of Sheerness Swimming Pool.
Friday 24th September 6pm – Plymouth, on the Mayflower Steps in the Barbican.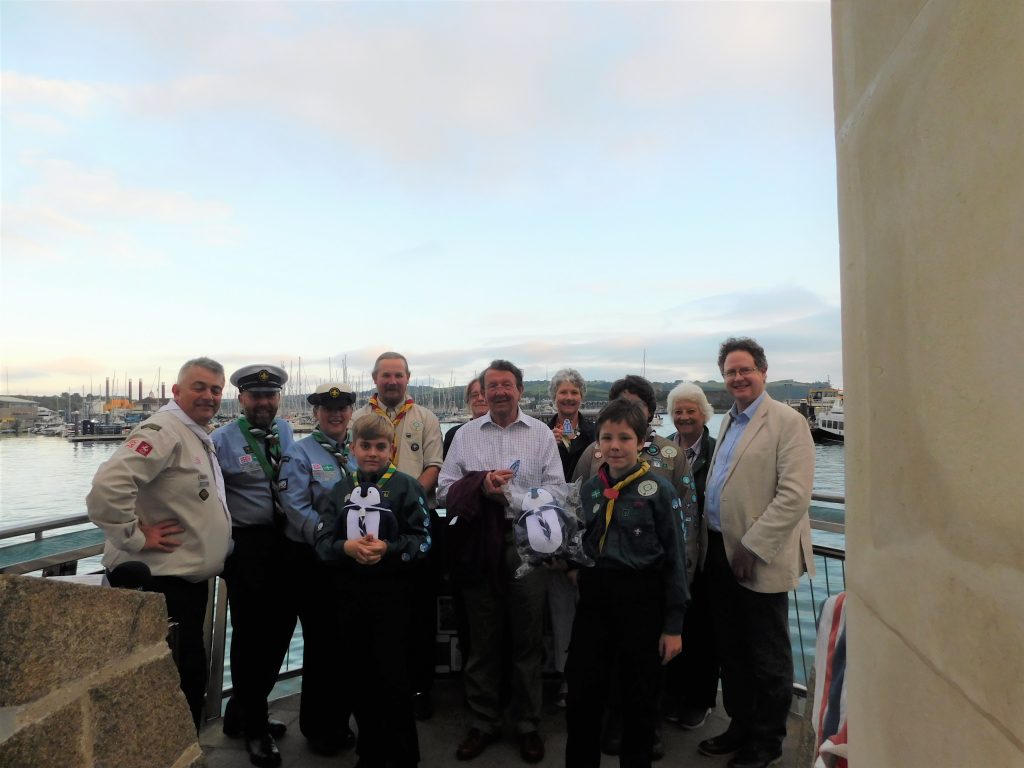 Monday 11th October 2021 – Lisbon.
Monday 18th October 2021 – Madeira, One hundred years to the day the Quest left Madeira we are grateful to Luis Sousa who arranged for members of Agrupamento 432 Sagrado Coração de Jesus in Funchal, Madeira (https://agrupamento432.wordpress.com) to hold our Shackleton Scouts' Own to mark the departure of the expedition.
Thursday 28th October 2021 – Cape Verde Islands (St. Vincent).
A huge thanks to Carlos Monteiro and the Scouts of the Cape Verde islands who held our Shackleton Scouts' Own for the day the Quest left St. Vincent (28th Oct).
Monday 8th November 2021 – St. Pauls Rocks,
REQUEST2021 – 100 years to the day that the Quest visited St. Pauls Rocks (8th November 1921), here is the video of our Shackleton Scouts' Own ceremony held by St Paul's Scout Group at their Headquarters in Maidstone, Kent. THANKS TO ALL THE MEMBERS OF ST. PAUL'S GROUP WHO TOOK PART INCLUDING IAIN & VICKY SOAMES. PLUS MATT WOOD FROM THE REQUEST2021 TEAM.
Saturday 18th December 2021 – Rio de Janeiro, at the Christ The Redeemer Statue!
Shackleton Scouts' Own – Rio de Janeiro #REQUEST2021
100 years ago to the day Shackleton's Quest left Rio!
A symbol of Christianity around the world, the statue has also become a cultural icon of both Rio de Janeiro and Brazil and was voted one of the New Seven Wonders of the World.
5th Jan – the anniversary of Sir Ernest Shackleton's Death. Venue: REQUEST2021 team on Bark Europa in Antarctica and as many Scout Groups as possible around the world on the same day.
Falkland Islands.
South Georgia.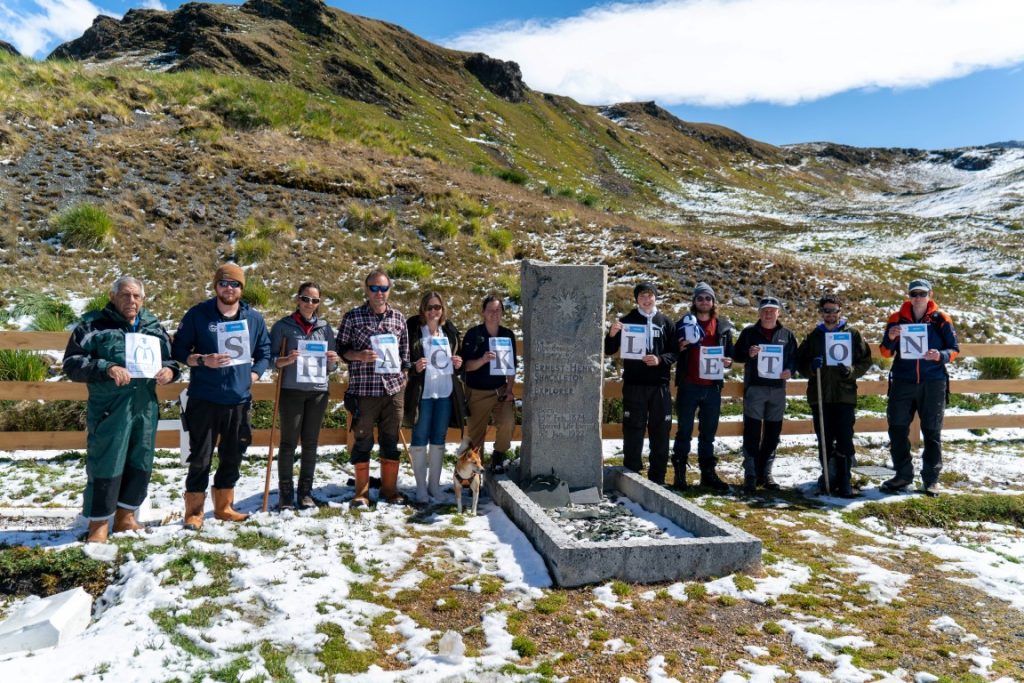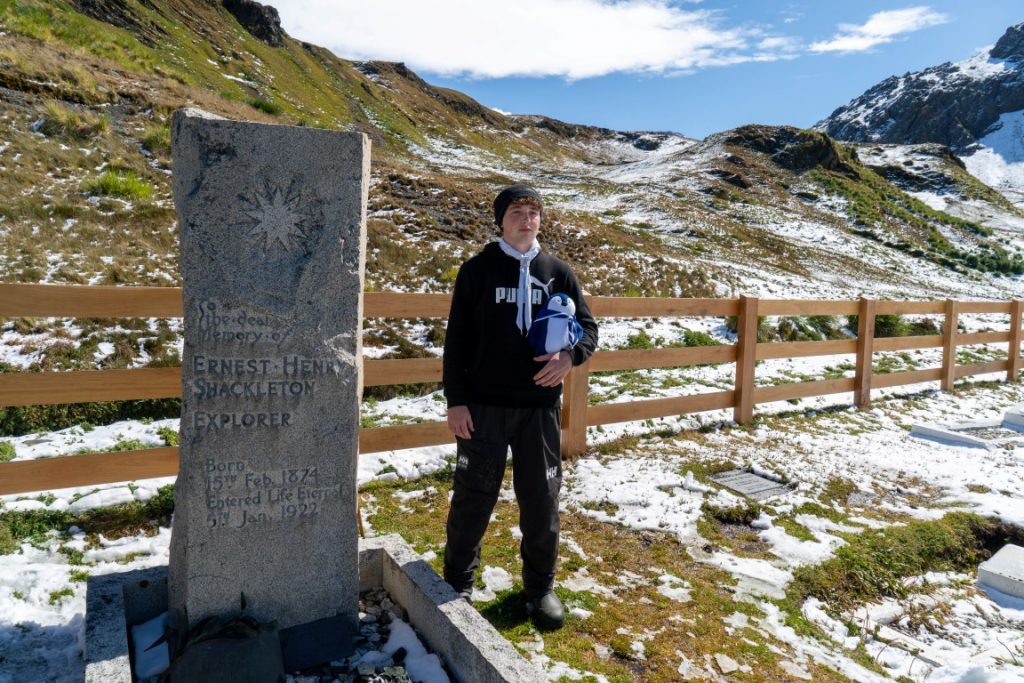 Thursday 20th January 2022 Zavadovski Island – Sandwich Scouts representing Zavadovski Island in the South Sandwich Islands. Venue: Sandwich Scout HQ.
Tuesday 15th February 2022 – Pack Ice
Print off the 10 double sided sheets from the PDF
Find 10 scouting friends and hold a ceremony
Publish on YouTube on or before 15th Feb 2022
Use the hashtag #REQUEST2021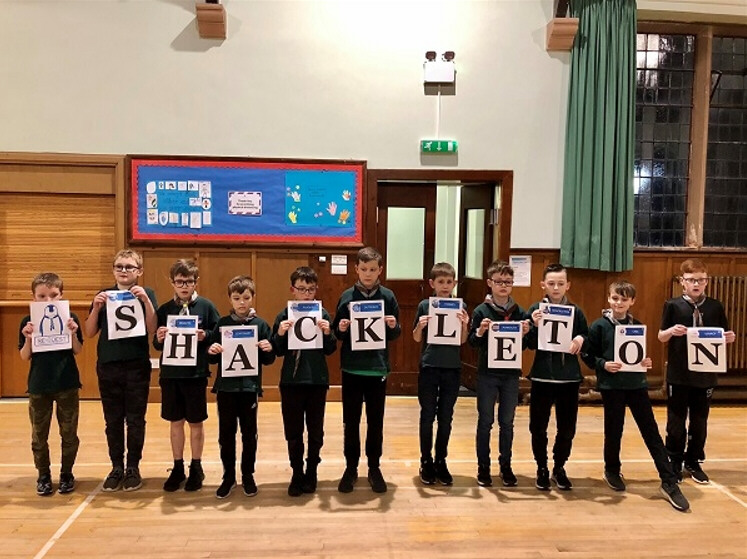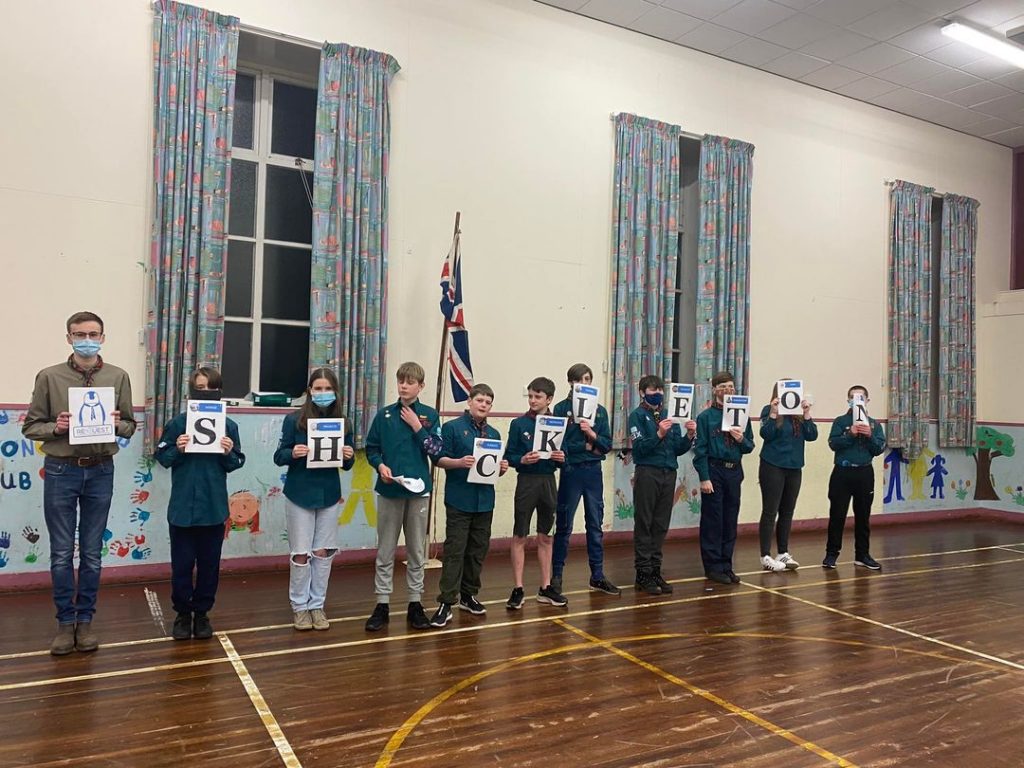 Sunday 27th March 2022 – Elephant Island, Elephant Park, Swanley District. Recorded at 4pm on Sunday 20th March.
Sunday 8th May 2022 – South Georgia (Second time!), Shackleton's Cross & Cairn, South Georgia #REQUEST2021 – Marking one hundred years since the Quest left South Georgia, for the second time, on the SHACKLETON-ROWETT Expedition. Huge thanks to Sarah Clark for visiting the cairn and cross for us on Saturday 7th May 2022. Reading from Scout Marr's INTO THE FROZEN SOUTH. (Chapter XVI)
Wednesday 25th May 2022 – Tristan da Cunha, venue TBC.
Thursday 2nd June 2022 – Gough Island, venue TBC.
Wednesday 13th July 2022 – Cape Town, venue TBC.
Wednesday 27th July 2022 – St. Helena, venue TBC.
Thursday 4th August 2022 – Ascension Island, venue TBC.
Saturday 20th August 2022 – Cape Verde Islands (St. Vincent), (Second time!) venue TBC.
Wednesday 5th September 2022 – San Miguel, venue TBC.
TBC Sunday 11th September 2022 – Fordel Firs (Scottish Scout HQ)
Saturday 17th September 2022 – Plymouth (Second time!), 11am by the new Devon & Cornwall Polar Society Plaque.
(NOTE: Quest actually returned to Plymouth on Saturday 16th September 1921)