Category: Global Issues
ReQuest2021 Podcast Ep. 1
EPISODE 1 – Sunday 10th November 2019 – A 100 Mile Swim, Antarctic Krill and Into The Frozen South!
A podcast documenting the Kent Scouts #ReQuest2021 Research Project all the way to Antarctica and back again! Interviews, Scouting historical links, events and research project work recorded along the way. Part of Alan Noake's Antarctic Soundscapes project.

Show Notes
Seb and Silas – 100 mile swim – sponsorship link…
https://uk.virginmoneygiving.com/SiandSeb100miles
BAS Krillbase Project
https://www.bas.ac.uk/project/krillbase/
T.A.S.K. (The Antarctic Scout Krill project) Facebook Page
https://www.facebook.com/groups/404884260439993/
Our Fundraising Ladder with lots of ways you can follow and support the project….
http://www.fundraisingladder.co.uk/ReQuest2021/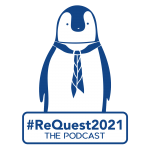 Podcast: Play in new window | Download
Lucy's Climate Change Blog
Climate Change is complex and controversial. Lucy's blog is aimed at Guides and Scouts as well as others who want to learn more about this environmental change.
Lucy is a Geography Undergraduate studying at Durham University and has a particular interest in Climate Change. She is interested in the relation between people and the environment and how we can reduce our negative impacts on our planet.