An update on our two Commemorative Plaques!
Really excited to report that Mark Brooks from Canterbury (a member of the Lettering Arts Trust) has just sent us these photos of our two Caithness stone commemorative plaques in final production – he just has the world scout logo to finalise now. It may be a while before we can actually pick them up for real but great to see they are nearly done!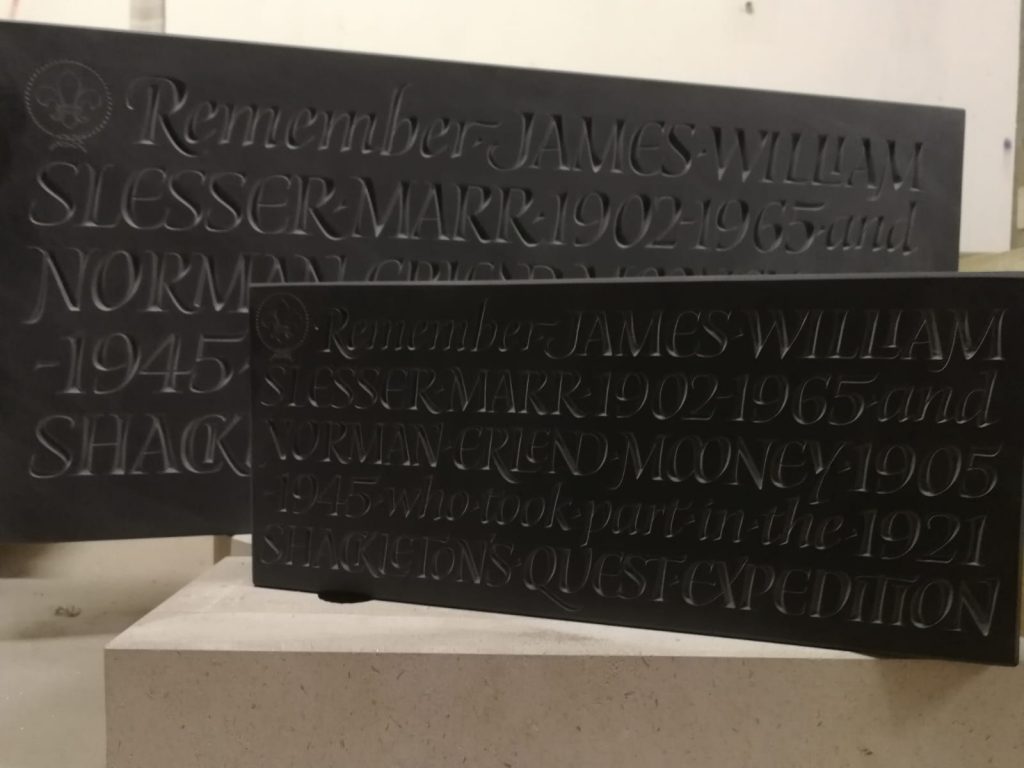 The larger one will be installed at Gilwell and officially unveiled on Sunday 5th September 2021. The smaller of the two will be coming with us to Antarctica and then on our return will be installed and officially unveiled at Fordell Firs the Scottish Scout HQ.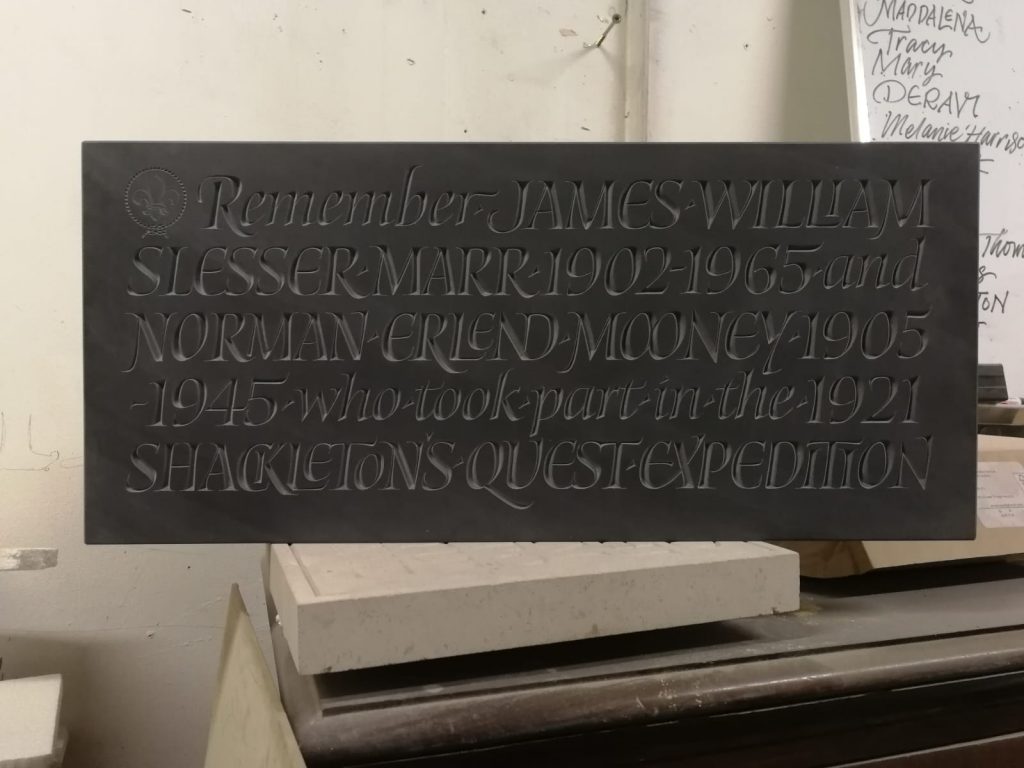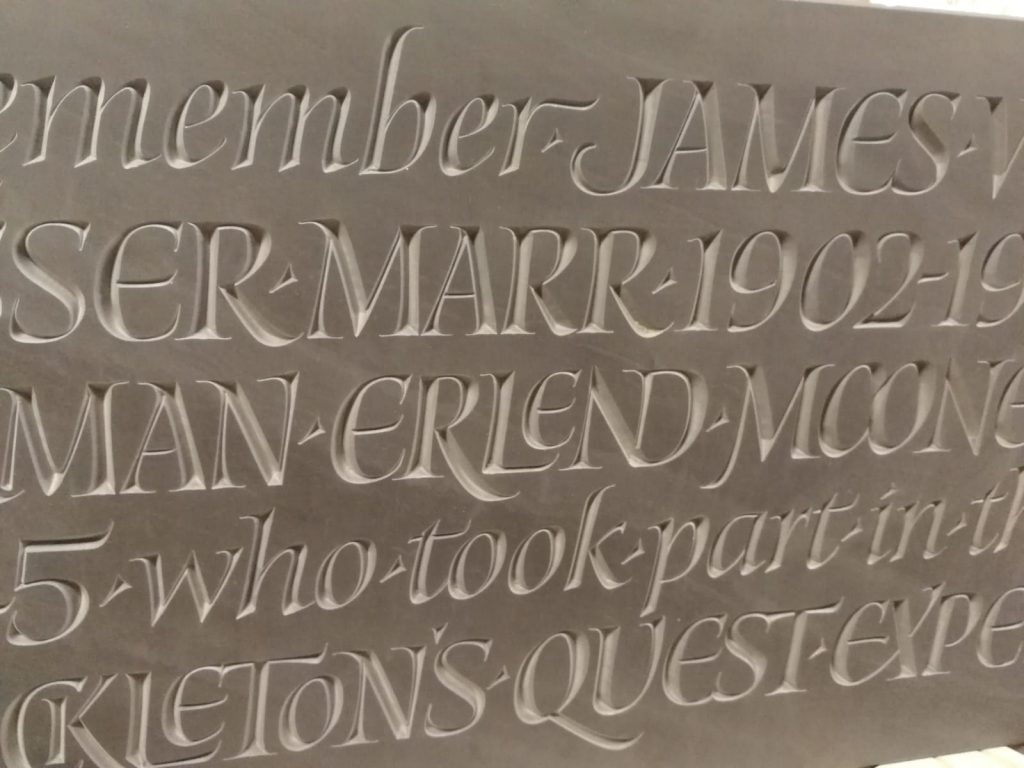 Thanks so much for sharing some really good news for the project during these tough times for our fundraising Mark Brooks!