ReQuest2021 Podcast Ep.30
Podcast: Play in new window | Download
Subscribe: RSS
EPISODE 30 – Friday 1st April 2022 – DRAKE OUT

This episode is entitled DRAKE OUT and covers our five days sailing across the infamous Drake Passage between South America and the Antarctic Peninsula. It includes among other things: Sam discussing his personal project which involved deploying Argo Floats in the Drake; Alex chilling out while strumming his guitar; spotting an Albatross; some recordings of one of our sail training theory sessions and Darcey's knitting lessons!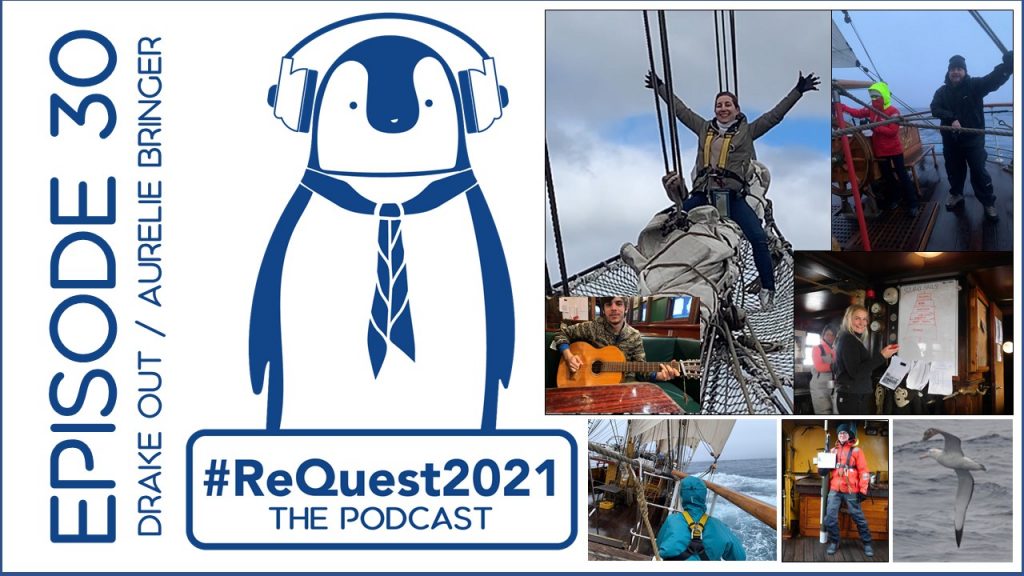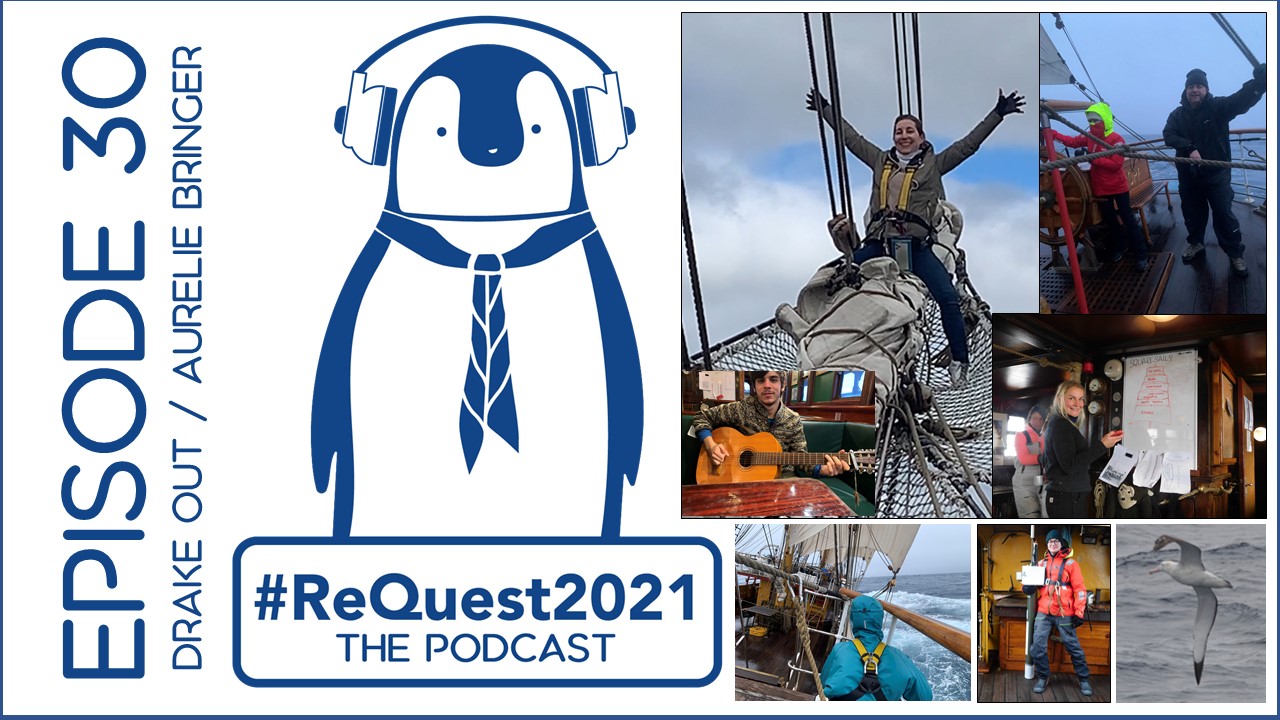 There is also the REQUEST interview with our fellow passenger – Aurelie Bringer – a French woman from near Marseille in the South of France who was on White Watch with Genevieve, Darcey and I.
00:00 Theme Music – "Antarctica"
00:45 Cabin port hole sound
01:07 Welcome Message
02:23 Sam – discussing Argo Float project
04:20 Ship creaking / Alex chilling out while strumming his guitar in the ship's library
06:30 Waves in the Drake / George warming his hands
07:21 Midnight on 2nd January – Just finishing watch (Wind noise in background!)
07:58 Alan on deck – White Watch – 3rd January
12:43 Alan – update – no visit to Elephant Island.
13:16 Alan relieving no-one on watch / Chatting to Paul / Albatross flying by!
19:42 3.30am 4th January 2022 – Waking up for 4am watch / Alan on lookout
21:50 Ship creaking in the early hours
22:36 Sail training with Benthe – Sails
25:22 Sail training with Benthe – Lines
33:57 Alex hoovering his kilt
35:00 Team chatting in the deck house / Knitting lessons from Darcey
37:32 REQUEST interview with Aurelie (Take 1 – at the helm – interview abandoned)
41:43 REQUEST interview with Aurelie (Take 2 – recorded in better sound conditions)
53:40 Closing Message
54:15 Theme Music – "Antarctica"
54:46 END