Good morning Scotland!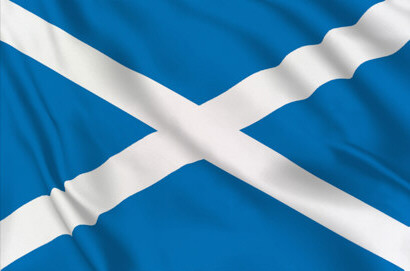 Good morning Scotland! Kieran / Emma / Laurie / Alex / Sam / Daniella / Christopher / Casey / Calum / Lachlann / James F. / James G.,Thank you so much for stepping out of your comfort zone and putting yourself forward for ReQuest2021.The Kent ReQuest2021 Team of 8 are really excited that 2 from Scotland will now be joining us on our incredible adventure.There are 12 of you who have submitted full applications as follows – I think the last one I received was at 23.55pm last night!
SS01 Kieran Morren ABSL in Aberdeen District
SS02 Emma Johnston BSL/SAS/Aberdeen Network
SS03 Laurie Todd ASL 89th Stenhousmuir, Falkirk District
SS04 Alex Maciver Explorer Scout Perth & Kinross
SS05 Sam Payne Gordon YL/Lancaster SSAGO/ISSU Member
SS06 Daniella Holder Leader St Andrews Scouts / Networker East Fife
SS07 Christopher Monachello YL Edzell Cubs / North Angus District
SS08 Casey Barrett Explorer Glen Albyn, Highlands & Islands Region
SS09 Calum Milne 1st Kemnay Explorers, Aberdeenshire. Applying as AESL
SS10 Lachlann Lightfoot SL, Hawick Scouts
SS11 James Ferguson Networker / West Lothian
SS12 James Gibson Explorer Leader / Edinburgh Networker
Managing expectations and doing the basic maths that does mean that 83% of you will be disappointed.The two finally selected will therefore have an extra obligation to the other 10 applicants to do them proud for Scotland.The ReQuest2021 Steering Committee, along with Andrew Sharkey (Chief Commissioner of Scotland), will be reviewing your applications carefully during October.The captain of the Bark Europa – Leentje Toering – will also be asked to review your Research Project ideas.Sharkey may decide to contact you 'locally' for a meeting or chat as part of the process.We will announce the final two representing Scotland on, or before, 31st October 2019.Without wanting to get too 'Political' at all – in a time of deep divisions in the UK, and globally, I personally hope that this strong partnership project between England and Scotland will be a shining example and symbol of unity to the world via Scouting.Having come up with the concept of this project over 5 years ago now, inspired by James Marr of Aberdeen's book, it will be a real dream come true for me for us to have two Scottish Scouts on board!In the meantime you can follow the project on…
Facebook: https://www.facebook.com/groups/ReQuest2021/
Twitter: https://twitter.com/request2021
Instagram: https://www.instagram.com/request2021/
All for now!
Yours In Scouting,
Alan