Category: Commemorative Plaque
The Caithness Stone has stone has just arrived from Scotland!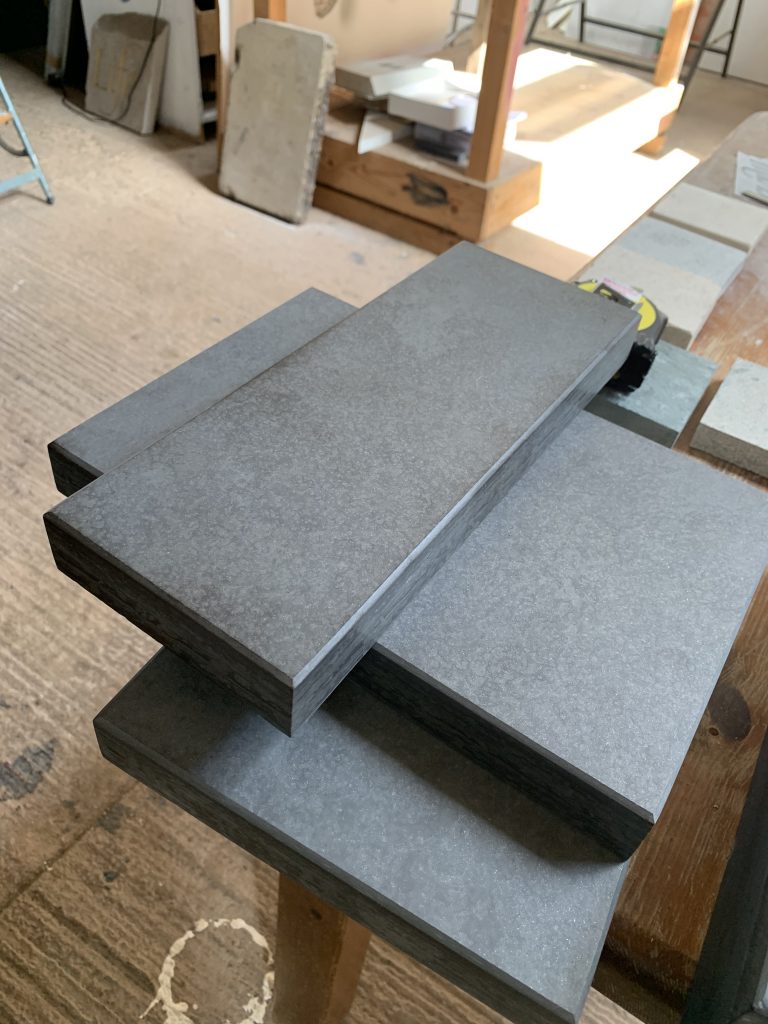 A visit today to lettering artist Mark Brooks from Canterbury. The Caithness Stone has just arrived from Scotland for the two plaques we are commissioning as part of the ReQuest2021 project commemorating James Marr and Norman Mooney, the two scouts who took part in Shackleton's Quest Expedition to the Antarctic in 1921. It is a beautiful stone, ideal for inscriptional work and has outstanding weathering capabilities.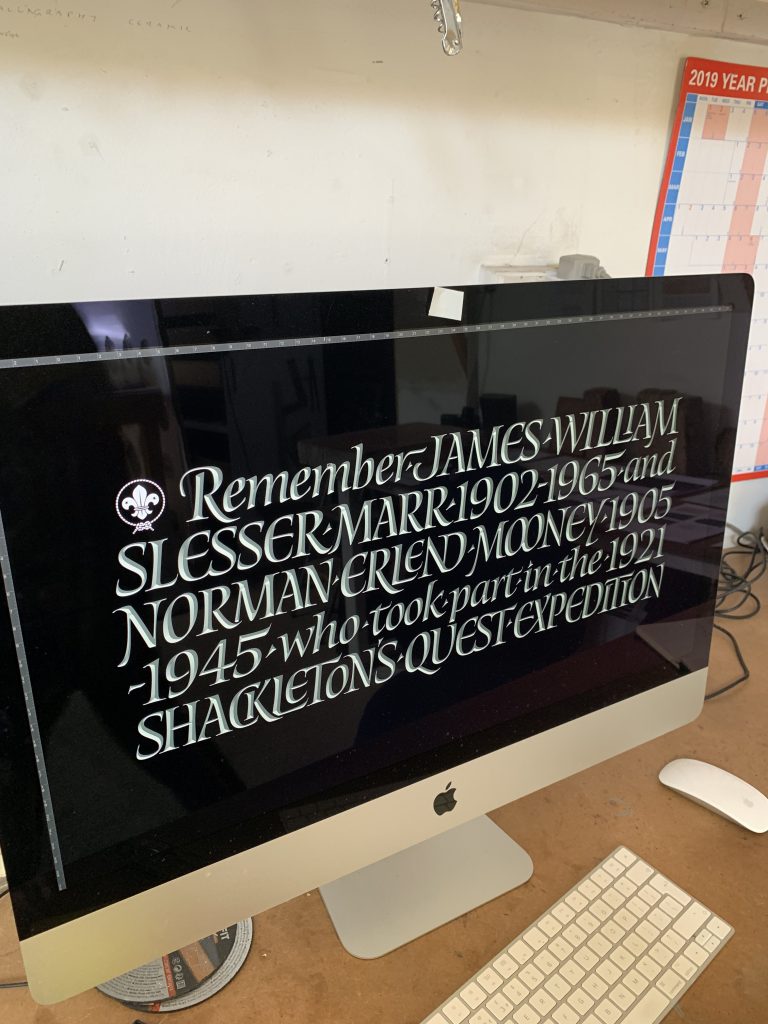 Both stones will have the same design but will be different in size. The larger one will be sited in an appropriate place at Scout HQ Gilwell Park, and the smaller one will accompany the ReQuest2021 team on the expedition to Antarctica in the Winter of 2021/22.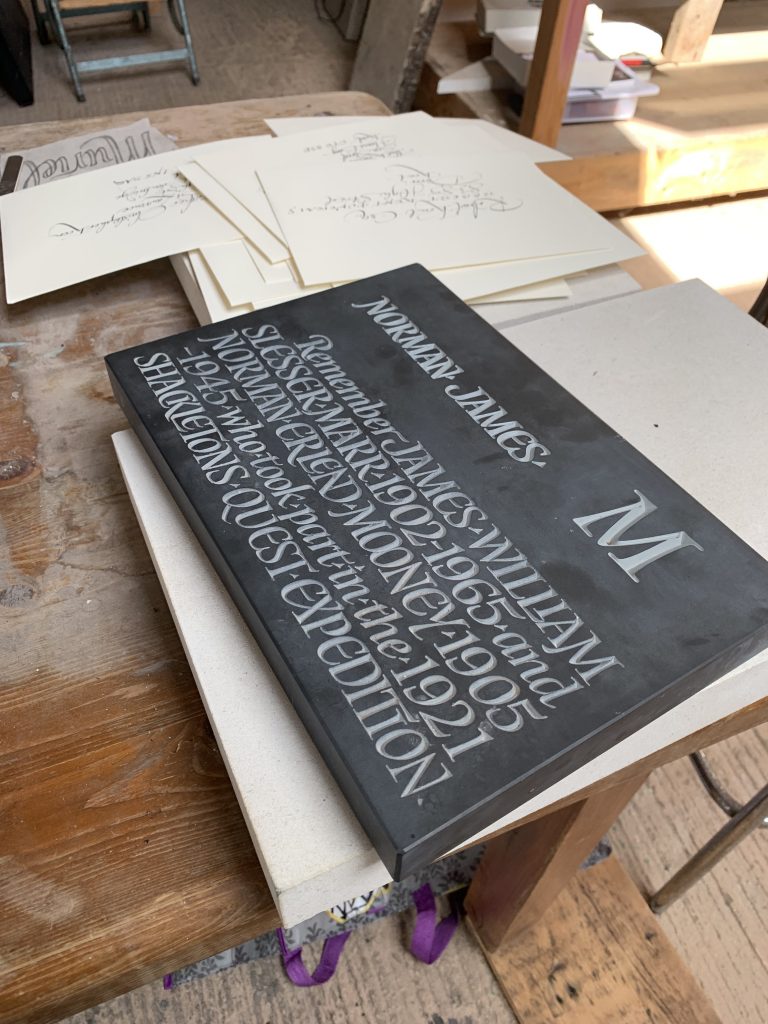 The plaques will be a celebration of the two scouts' participation in the expedition. We did not feel the need for solemnity, so Mark has designed them with bold energetic letter forms. Lively ligatures and playful nesting of letters are used in order that the letters fit neatly into a rectangular block and with an even pattern. We want the stones to be as visually engaging as possible. The letters are tightly and efficiently packed into the stones' dimensions in order to reduce the footprint. The larger stone will be an echo of its smaller cousin.