Scottish Scouts Selected
A huge congratulations to Emma Johnston and Sam Payne, both from Aberdeenshire, who have just joined the ReQuest2021 project team to represent Scotland!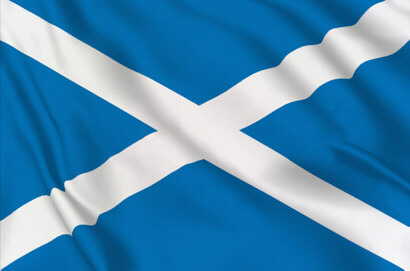 During October 2019 the Kent Scouts ReQuest2021 project steering committee have been carefully selecting these two Scottish Scouts to join the project team and follow in the footsteps of Scouts Marr and Mooney who went on the original Quest Expedition with Shackleton back in 1921. There were 23 Scottish expressions of interest, 12 full applications submitted and finally these 2 were selected to go.
Emma is currently studying towards a degree in Genetics and Immunology and she is in the process of applying for a postgraduate course in primary education. She has an infectious energy and is clearly able to keep spirits up in the hardest of times which should ensure her role in the team is valued.
Alongside his university studies as a geography student, Sam also volunteers with the Royal Geographical Society as a Student Ambassador, presenting to secondary school and sixth form/college students about geography, why they should take it as an optional subject and where it can take them.
So, the ten strong #ReQuest2021 team will now be made up these two from Scotland aged between 18 & 25 and of the eight more already selected from Kent (four over 25 and four between 18 & 25). All the project team are dedicated to raising awareness of Scouting's strong links with Sir Ernest Shackleton and Antarctica. Each team member will also have to undertake their own Antarctic Research Project.
In just over two years' time, on 27th December 2021, the Kent Scouts #ReQuest2021 Antarctic Research Project team will be sailing from Ushuaia in Argentina to Antarctica. To that end they have partnered up with the Bark Europa, a hundred-year-old sailing vessel and the only tall ship with permission to enter Antarctic waters.
To account for the additional fundraising required the overall project target has now been amended to £110,000. To date the team have raised around £32,000 – so, they still have a huge amount more to raise during 2020! Find out about all the many different ways you can become a penguin supporter and support the expedition on www.ReQuest2021.org.uk/support